None of us should have an excuse good enough to be anywhere other than the Silent Movie Theater on Tuesday night.
Of course, if you are say working, in the hospital, not currently residing in Los Angeles, or have any other valid excuse for not being able to attend the live premiere of Dublab's new project VisionVersion PLEASE be sure to check it out
here
!
The first three artists featured on the site will be Ariel Pink, WHY?, and Tom Brosseau. Stay tuned for updates on the next round of artists.
I know everyone involved with Team Dublab has been working non-stop to make sure that this project comes together smashingly, and all of the artists and filmmakers have really outdone themselves. Please do give it a look either virtually or in person.
For those who do want to see it in person, all of the details are listed below:
TUESDAY, August 5th
dublab presents the premiere of....VisionVersion
VisionVersion is a new film project from the far-out minds at dublab.com. We're focused on sharing elevated music moments through motion picture magic. Our collective of wide-eyed directors are filming amazing artists performing live in exciting locations around Los Angeles.
ARTISTS FEATURED:
BABY DEE
(Drag City)
DAEDELUS
(Ninja Tune)
EXCEPTER
(Paw-Tracks)
ARIEL PINK
(Paw Tracks)
DON CAVALLI
(Everloving)
HEALTH
(Lovepump United)
PETER WALKER
(raga guitar legend)
ALESSI
LANGHORNE SLIM
(Kemado Records)
LUCKY DRAGONS
(Marriage Records)
OVER THE ATLANTIC
(Carpark Records)
CLUSTER
(German space rock legends)
RAIN MACHINE AKA KYP MALONE
(TV on the Radio)
STEVIE JACKSON
(Belle & Sebastian)
TOM BROSSEAU
(Fat Cat Records)
WHY?
(Anticon)
FILMS BY:
MATT AMATO
SAUL LEVITZ
PETER SHANEL
JULIA CROON
FERNANDO CARDENAS
THRILLHOUSE PRODUCTIONS
ROB SCHROEDER
TREVIN MATCEK
DAVE SHAFEI
BEN BARNES
JOSH FORBES
CLAY LIPSKY
We're excited to unveil these creative efforts for the first time at Cinefamily. To make this special screening even more memorable we'll be filming a live VisionVersion episode with the always amazing
HECUBA
immediately following the films. They will be accompanied by far-out film projections from
Chandler McWilliams
. This will be an incredible VisionVersion within a VisionVersion!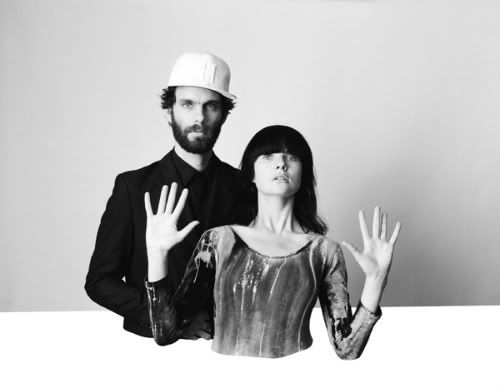 doors & cocktails: 8pm
vision version films: 8:30pm
free cocktail intermission courtesy of Bacardi & IZZE: 9:30pm
HECUBA
live performance: 10pm
dublab djs: 10:30-Midnight
$13 general or $9 members / ALL AGES
Cinefamily
at the Silent Movie Theatre
611 N Fairfax Avenue
Los Angeles, 90036
323.655.2510
silentmovietheatre.com
dublab.com/visionversion
hecubahecuba.com