this is going to be quick and involve a large amount of cutting and pasting. maybe it's something in the soon to be Halloween air - the forces of evil have once again cut off my internet (and phone line!) so i'm currently milking off someone's wireless network and the connection is rather spotty. you know what's a sure bet though?? all the fun you're going to have this weekend!
~ tomorrow night @ spaceland ~
Monolator's Don't Dance record release!!!
Squaregirls are co-presenting the Monolator's record release show with our beloved RFSL (head over to
RFSL
for an in depth interview with Monolator's main man Eli Chartoff). They'll be joined by Correatown, You Me & Iowa, and Summer Darling at Spaceland.
Squaregirls have had the immense pleasure to hear an advance of Don't Dance and it's goddamn good. Read WIF's review of it
here
.
But we guarantee you that nothing, and we mean nothing, compares to seeing the Monolator's live. It's going to be an amazing night and we hope you can join us!
then head on over to pehrspace for the second installment of
hungry beat!
sqg Marion's & friend's monthly dance night which features a revolving cast of DJ's spinning new and classic indie pop and northern soul.


Ronettes or Mo-dettes?
"Million Tears" or "Tears of a Clown?"
"Sugar Pie, Honey Bunch," or Honeybunch?

No need to make such difficult choices. Hear it all this Saturday as we mix and match some of our favorite indiepop, and northern soul related dance tracks!

With Special Guest DJs: the lads from MAXIMO PARK!
and DJ Jukebox from Substance!

Also, do be sure to bring your beverage of choice since Pehrspace does not contain a bar. A-hem. (This also means it doesn't have to end at 2am--it's really up the madness in your area. )

For the most specific directions, head over here.

See you Saturday!

And if that ain't enough Indiepop for ye, then see you Sunday, too!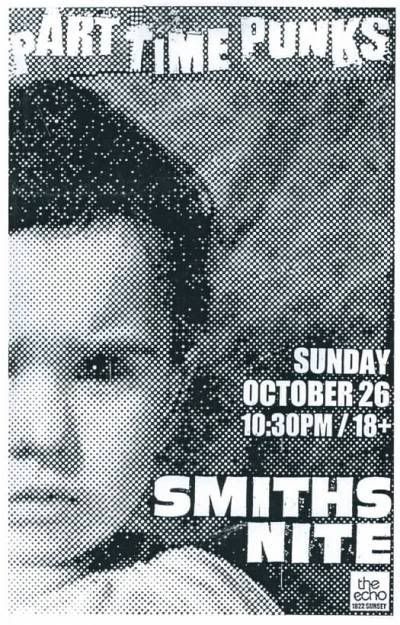 it's going to be a great weekend!
~sqg kristen